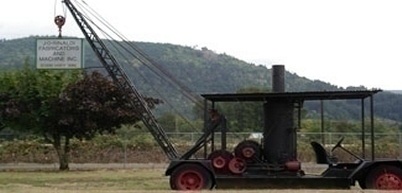 Copyright 2010 JD Rinaldi Fbricators Inc






JD Rinaldi Fabricators, Inc. is currently one of the largest fabricators of industrial equipment in the Northwest. We offer fabrication, machining, and construction of a wide variety of custom equipment for all types of industries. Through the years we have completed many projects, large and small, from coast to coast and even worldwide.

Established in 1974 our experience qualifies us with over 100 years of combined expertise in fabrication of heavy industrial products. We have become a specialist in material handling equipment, tunneling equipment, embedded steel and structural steel. Our shop is also experienced with pneumatic and hydraulic plumbing, including final testing before site installation.

Our Equipment allows us to do jobs other fabricators can't touch. We are equipped with a complete inhouse machine shop. We have over 28,000 square feet of assembly area. We have five portable lifts of 18000 pounds. We have a state of the art 40 x 60 ft paint building and 20 x 40 sandblast booth enabling us to provide finish coats that can be custom colored to your specifications.

Our facility includes a full-time crew of highly skilled trades people including A.S.M.E and A.W.S. certified welders, machinists, detailing and purchasing departments and the ability to do our own trucking when needed.

OUR Promise is SERVICE, to give you what you want......When you want it.